The Best WordPress Hosting Providers –
Web hosting is one significant factor that actually leads to the successful website career. So, evaluating up the top WordPress hosting provider for your needs will improve your SEO ranks and increases your sales.
Why to utilize free WordPress hosting?
If you are a starter, then free hosting is ideal for people who are not much familiar with the web hosting & WordPress. Thus, you may use free hosting on WordPress; this helps you to get quite familiar with the WordPress and its functions. Don't use free hosting for running your professional blog, as they will suspend your account anytime when you begin getting high traffic. Thus, it is always good to be on a safer side. Here is some free WordPress Hosting provider.
Wpnode
Wpnode develops WordPress home in the professional way. You don't need to make contract with strict policies. Just choose your package and make your order, and your website will start in no time.
x10Hosting
This is a free hosting with simple procedure; x10hosting.com gives you Cloud Hosting on the unlimited terms.
FreeHostingNoAds
With guarantee of the ad free site, freehostingnoads.net is a web hosting firm that you need. It doesn't offer you usual pop-ups, forum posting or banners.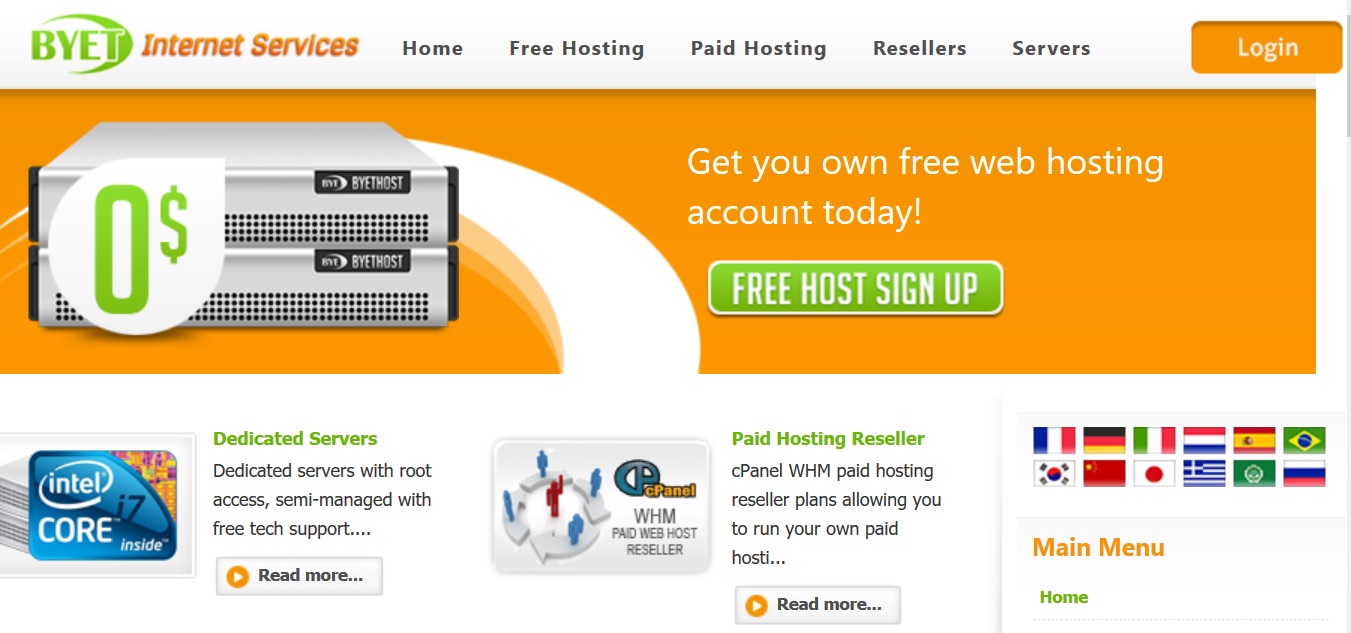 You will get your website with balanced hosting services of byethost.com. It gives you website from PHP, VistaPanel, MySQL, FTP and more this free hosting is one amazing chance of growing your business & entering in the internet business.
Zymic
Totally expert and proficient web hosting company and Zymic is a known name in web hosting market. This has some amazing web hosting features that can provide you everything that you want for your WordPress site.
Check out Some best paid hosting services
Suppose you do not have time and technical experience, you may prefer buying managed WordPress hosting program, and have hosting company to handle all your technical bits.
Bluehost has made its VPS based architecture for delivering best WordPress performance through NGINX, custom PHP and FPM setup and allocated resources by KVM hypervisor. It is not very cheap, with baseline Standard plan of $19.99 per month for initial term, and rising to around $39.99 afterwards.
Tsohost
You will get hundred of 200MB mailboxes, and plan limits you to 15 GB storage & 100,000 page views per month. If that is enough, plan costs around ~$4.15 per month paid annually.
InMotion is unusual in providing 6 WordPress plans, and covering everything right from the small blogs to big business and resellers. Baseline WordPress-1000S plan that costs around $6.99 per month initially, $7.99 on renewal – offers you 40 GB storage, email addresses and unlimited bandwidth and much more.
HostGator normally delivers the powerful web hosting plans for fair price, and the managed WordPress range also is of no exception. The Starter product might cost only $5.95 for 3 years, $9.95 afterwards, however you still get the free site migration, SSL certificate, the automatic malware detection & removal, unmetered storage & bandwidth, unlimited email addresses and will handle over 100,000 visits per month.
HostAwesome
HostAwesome provides 100MB of storage along with 2,000 page views as part of its WordPress hosting program. As your website grows, you can upgrade to some of its cheap premium plans too.
You will first be prompted to register a new domain name or transfer a present domain name to HostAwesome. If you do not need to move the domain name, you may upgrade the nameservers and begin your free program.
This hosting option comprises 99.9% uptime also contains automatic WordPress setup and an integrated SSL.
AccuWeb Hosting
AccuWeb runs servers outfitted with pure SSDs, meaning super speedy load times, a fantastic experience for the internet visitors, and enhanced SEO functionality. You receive 2 GB of disc space, 30 GB of bandwidth, and 25 email account. Additionally, there is the extra security advantage of jelqing DDos security along with a completely free backup.
000webhost provides free hosting with no advertisements, 300MB of disk space, along with 3GB of bandwidth. You also gain from Cloudflare coverage at no excess price. Should you want more attributes, their second grade is cheap and comes with a free domain name and 24/7 support.
Freehostia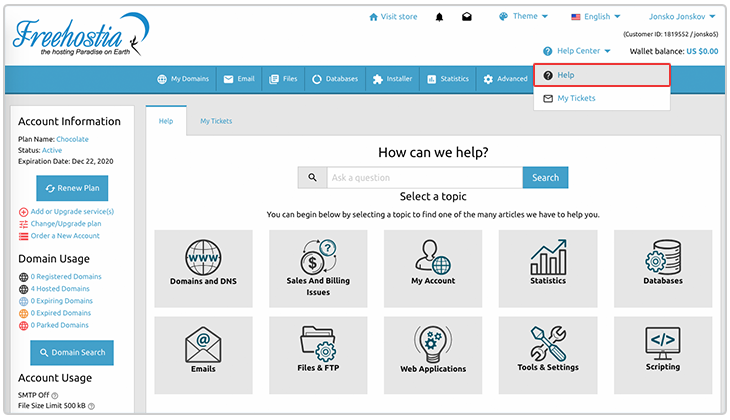 Freehostia is just another hosting provider that delivers an ad-free WordPress hosting support at no price. It's possible to use the free one-piece script installer, which means you don't need to put it in WordPress manually. The free program includes five domain names, 250MB of disk space, 6GB of bandwidth, and even three email account. Also, you get 24/7 assistance and MySQL storage.
WordPlus.host
Ideal for private blogs and related websites, WordPress.host, offers a whole lot more than just hosting. Together with NVMe SSD storage, then you encounter ten times greater performance than the conventional SSD. Also, you get CDN support for your website, SSL, along with infinite bandwidth, and all with no cost. The only limit is that the asset provides just 200MB of disk space.
Biz.nf
Biz.nf provides a searchable free hosting support using a one-click WordPress setup and automatic setup feature. It is exceptional that it may install high-value WordPress plugins that will assist you in receiving your new website running fast with the essentials chopped in. Biz.nf provides several sources: 1000MB of web space, 5000MB of information transport, plus a free domain name (.c1. biz).
AwardSpace
Together with AwardSpace, you receive one free of charge domain name (dx.am), may host up to 4 sites, and reap the benefits of complimentary 24/7 support. You will not be harassed with advertisements, and you'll have the ability to install WordPress in one click. Attributes include 1000 MB of disk space, 5 GB of bandwidth, and also complete MySQL database service.
100 WebSpace
100 WebSpace includes a very long list of attributes, including a fast, automatic WordPress installation and other PHP scripts. It provides 100 MB data storage, 3 GB of bandwidth, and three email account, along with 24/7 support.
The drawback is that it will demonstrate a small banner ad on every page to allow folks to know that you host your website with this free hosting program.